Uipath Training in Hyderabad
RPA Uipath Guru providing excellent and result oriented Uipath training in hyderabad syllabus including with Custom Activities, Web Services, RE-Frame Work. Robotic Process Automation (RPA) is a application of technology acts as a software robot, which is used to performing repeated tasks and high-volume & highly transnational process functions. RPA Uipath Guru is best rpa training institute in hyderabad especially for Uipath training which is located at KPHB Colony, Hyderabad.
Most of techies from Singapore, Malaysia and Canada are attending Uipath online classes. There is huge demand for RPA in singapore and Malaysia so people from different technologies are migrating to Robotic Process Automation (RPA).
824 Ratings
"If you spend too much time thinking about a thing, you'll never get it done."
Real time industry experts
Trainer with 10+ years of experience
100% Placement Assistance
Certified Trainer
Real Time Project Examples
Exercises after every Topic
Trainer support after completion of the course
Resume preparation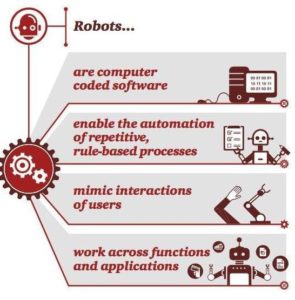 We have built an effective curriculum such that no other Robotic Process Automation (RPA) institutes can match with the Uipath Course content that we have prepared.
We also want every uipath course joinee to be happy for which we have also taken initiatives in preparing the exercise handouts, and materials, which can help the students in executing during the practice sessions that are held for the RPA Uipath course.
We offer beginner,intermediate and advanced level lessons for individuals and working professionals to become an expert in Uipath Course.
| | | |
| --- | --- | --- |
| Uipath Course Week-end Batches for Working Professionals. | Uipath Fast-Track Training for Quick Learners. | Uipath Training Regular Batches in Morning and Evening Times. |
Popular RPA Tools
There are several RPA Tools available in market, Based on their features like
Technology,scalability ,Security and user-friendliness some tools are became popular. ex: uipath,blueprism
Uipath Course Highlights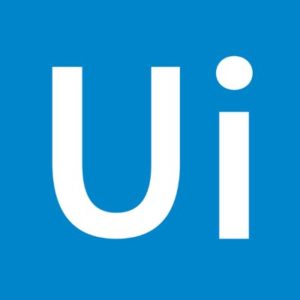 UiPath is a most popular Robotic Process Automation tool in 2020 it is used for Windows desktop applications and web application automation. Drag and drop functionality is main feature of this tool, friendliness is a added advantage of this tool. It is used to automate redundant tasks and eliminates the user (human) interaction.
| | | |
| --- | --- | --- |
| Course | Location | Duration |
| UiPath Training | Hyderabad | 5 Weeks(35 Days) |
UiPath Training Batch Schedule
Here are the Uipath Training Classes schedule in our institute.If these timings are not convenient, we will arrange suitable batch for your convenient timing. There are several institutes providing rpa training in ameerpet but PRA uipth Guru only arranges cost effective and flexible timing batches for Uipath Course
| | | | |
| --- | --- | --- | --- |
| Regular Batch | Wednesday(11-Mar-2020) | 7.30AM to 8.30AM | 1 to 1.30 (Hours) |
| Weekend Batch | Saturday (7-Mar-2020) | 9AM to 12.30PM | 3 to 4 (Hours) |
| Evening Batch | Monday(23-Mar-2020) | 6.30 PM to 7.30PM | 1 to 1.30 (Hours) |
Eligibility for UiPath Course
MCA
Btech/Mtech
Freshers
Working Professionals on Other Technologies
Supportive Executives
Business Process Executives
UiPath Course Content
Introduction to UiPath
Prerequisite for UiPath
Introduction to UiPath Studio
Creating a Basic Workflow
Managing Packages
Different Workflows, Control flow & Branching
Managing Variables
The Variables Panel
Types of Variables
Importing Namespaces
Managing Arguments
Using Arguments
About Control Flow
Control Flow Activities
The Assign Activity
The Delay Activity
The Do While Activity
The If Activity
The Switch Activity
The While Activity
The For Each Activity
The Break Activity
Data Types
Example of Using Input Methods
UI Activities Properties
Activities
Basic Programs
Recording Types(window and web)
Screen Scraping
Data Scraping
Selectors
Excel Automation
Data Table Activities
Database Activities
Word Automation
XML Automation
CSV Automation
Exception Handling
Invoke Workflow File
Application Integration
Email Automation
Front and Back office Robots
Orchestrator
Queues and Assets
Citrix
Understanding PDD, SDD
Project (Web and Desktop and Citrix)
Custom Activities
Web Services
SAP Automation
RE-Framework
Uipath Interview Questions
1. What is Robot?
2. What are the types of Recording types?
3. What are the types of  Scraping methods?
4. What is the Difference between Google OCR, Microsoft OCR and Abbay OCR?
5. What is Data scraping?
6. What is Debugging in Uipath?
7. What is for Each Activity in Uipath?
8. What is thick client and thin Client?
9. What is Difference between Basic and Desktop Automation?
10. What is Selector?
11. What is the Difference between Web and Citrix Automation?
12. What are the different types of Selectors?
13. What is the Difference between for each and for each row activity?
14. What are the types of workflows?
15. How can you find the Ui-element in web Automation?
16. what is the process to enable image and text-based process automation ?
17. what are wildcards and selectors in uipath?
18. Explain the automatic recording process in uipath?
19. Explain the process of Data Scraping in uipath?
20. Explain concept of bundle administrator in UiPath?
21. types of control diagrams in UiPath explain them?
22. What are sequence activities in UiPath?
23. explan process of picture and content based process robotization?
24. What is state machine in UiPath?
25. Are you worked in any virtual machine computerization explain the process?
26. How to read mails from specific persons
27. How will delete the mails form the specific person
28. What are standards you are following in your project naming convention
29.  Convert the PDF Pages into separate PDF files (ex: 14 pages in PDF file convert 14 pages each page into one PDF file)
30  In a web page one link position dynamically changing how will you
identify
Examples of Robotic Process Automation Applications
Extracting Data from Scanned copies,Images,Documents and PDF's
Creating and Generating sales invoices
DAily Profit and Loss (P&L) Preparation
Updating Inventory Records in warehouse
Generating and monitoring Bulk emails and its Response
Customer Support Chat bots using Artificial Intellegence
Automating Employee Payroll Processing
Automating multi-step complex tasks that require little decision making
Advanced RPA Developer Certification
Uipath organization providing Advanced RPA Developer Certification for free of cost until 31st March 2020.This certification provide you as a qualified and experienced professional in the RPA Field.
This Certification Exam consist of two parts , part-1 quiz and part-11 practical in both parts minimum pass score is 70%. You can register from the official website. uipath certification
Uipath Course Learners Testimonials
Are you looking for uipath training at various areas in hyderabad like Ameerpet,hitech city, madhapur, gachibowli,kondapur, kukatpally, miyapur, lingampally, LB nagar,SR Nagar,uppal,Secunderabad,alwal,mehidipatnam,abids,kothapet,nagole,begumbet. Attend uipath classes at rpa uipath guru which is located at kphb colony just 2 minutes walk away form JNT University bus stop and 8  minutes walk away from KPHB Metro Rail Station.